Fitness First
A long term partnership driven by digital business transformation, customer-centric design and industry leading functionality.
Consultancy
Brand, Website, Signage
Design & Development
Iterative design and development cycles
Technology 
Umbraco, Azure, Salesforce & Gladstone
User focussed functionality at the heart of the business
Our partnership
At cab engine, we believe that customer needs are as important as the needs of the business. In Fitness First we found a business on a journey to provide a platform that has this balance. During the 5+ years of working together, cab engine has continuously iterated upon the initial platform build from introducing are more user-friendly premium design to creating self-service functionality to relieve the workload on the Fitness First customer service team.
We have collaborated to deliver a series of projects that have brought Fitness First's digital approach to the forefront of their approach to membership acquisition and retention. These solutions have enabled members to adapt and be flexible during the pandemic, allowing them to focus on their health and fitness when it truly mattered.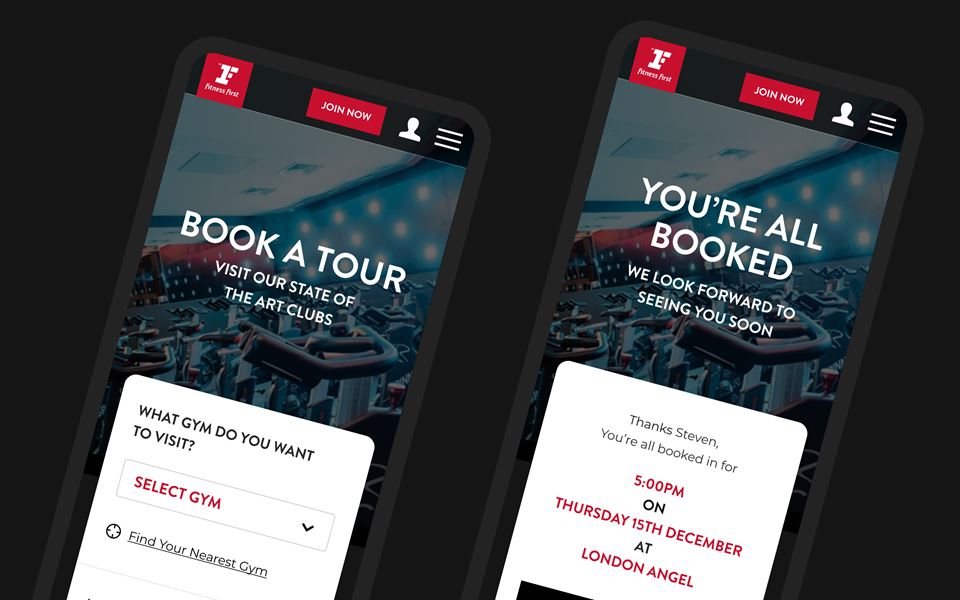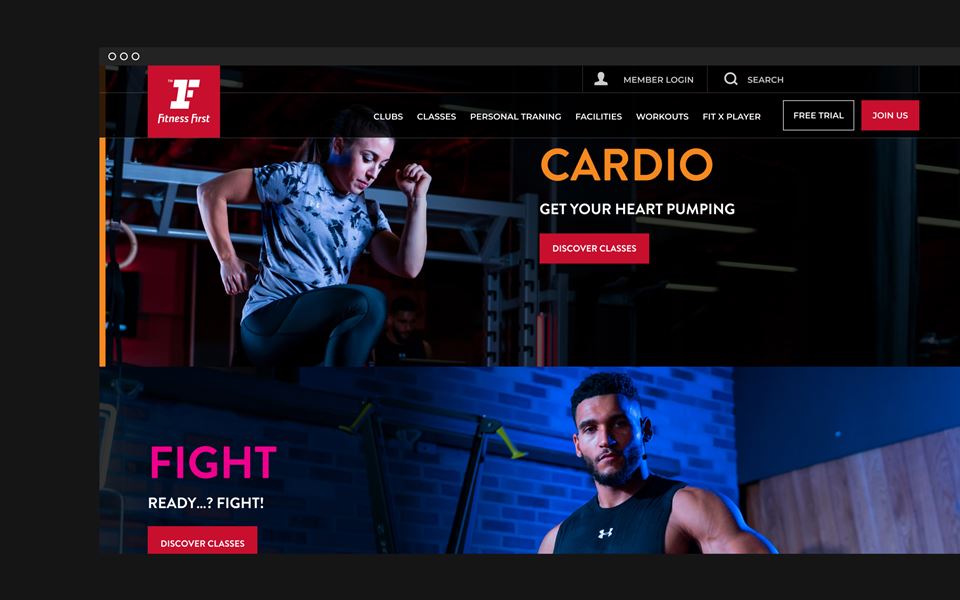 Ultimate control and flexibility
The engine
The Fitness First platform has changed and grown over the years as it has been adapted to meet the changing needs and goals of the business as we aim to stay ahead within the industry. The platform is based on a Umbraco CMS and integrates closely with Fitness First's Membership management system to fuel the functionality rich platform. With nested block-based content, numerous join journeys, bespoke timetable integration, membership management options and integrated digital training showcase Fitness First are able to have ultimate control of their digital experience.
cab engine has been our web development and CRM strategic partners now for over 4 years and we have been very impressed by the team's ability to develop highly effective digital marketing solutions. The team at cab engine are forward-thinking and highly creative combined with holding strategic marketing expertise. It is a pleasure working with cab engine who continue to help us to achieve our ambitious aims for growth and expansion
Where would you like to go?
We'd love to understand more about your business needs and challenges. Talk to a team of exciting minds and create a collaborative partnership focused on driving growth for your business.