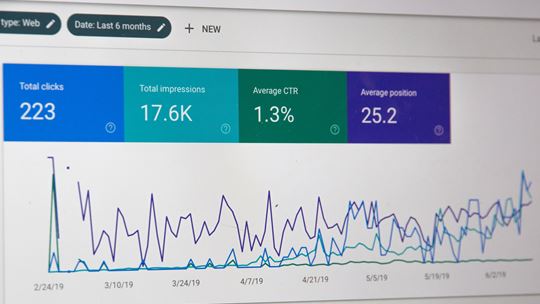 Search Engine Optimisation
SEO (search engine optimisation) is the process of having your website appear in top positions on Google's search engine results page for the services or products you offer through a comprehensive organic keyword targeting strategy. Pages that rank in prime positions within search results benefit from having their brand's visibility increased substantially to potential customers.
Our SEO consultants will help you identify the right keywords, backlinks, content, and technical SEO fixes you need to get your brand seen.
Use SEO to generate leads and revenue from your target market
Google is more competitive than ever with brands utilising its vast reach to expand their online presence and target wider audiences. We can help ensure your brand is competing in the right digital space to help capture prospective customers and drive essential leads and revenue.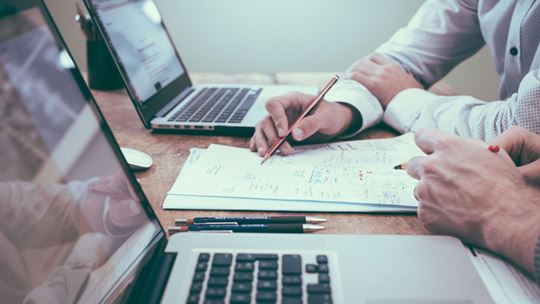 SEO as part of a wider digital marketing strategy
While SEO is essential, it should be considered as part of your wider performance marketing strategy. Combined with PPC, Conversion rate optimisation (CRO), web design/ development, and social media, SEO can help you to gain the maximum output from your digital marketing channels, taking your customers on a rounded journey.
Take your SEO strategy to the next level
Creating a highly focused and efficient organic strategy is what we do. By utilising the key pillars of SEO, we can drive your organic performance to new heights. How do we do it?
Local SEO
Ensure your brand is seen for essential local search terms. Appearing for terms such as "hairdresser near me" or "wedding dress shop midlands" will help your brand capitalize on high-intent searches from your most valuable, local customers.
SEO Focused Content
Blogs and SEO optimised web pages are the bread and butter of organic search. Target your users at every step of their customer journey through tailored content targeting your high-priority service or product keywords.
Technical SEO
The best site in the world is of no use if it can't be accessed by Google or users. Technical SEO (or off-page SEO) helps to make sure Google can crawl your site and index all of the essential and valuable information. By doing so, it ensures your site has the best chance of ranking above your competition for highly competitive terms.
Digital foundations
Your SEO strategy will underpin all other digital activity. It's therefore vital that your website has all relevant content on it, pertinent to what your business is looking to achieve. For many, this will be the purchase of a product or service. But does it stop there? Cab Engine has developed a speciality for repeat purchases and our strategies do not end until your customers are clear on the value your business adds to their life - ensuring no brand is forgotten about after the first interaction. Without a comprehensive SEO strategy, none of the above is possible.
Effective SEO helps gain coverage within the organic listings on Google whereas PPC gives your brand visibility within the paid ads section. Combining both will give you the best chance to drive traffic to your website over competitors. SEO and PPC should be used in conjunction with each other for the best results.
How will SEO benefit my business?
By targeting keywords that focus on what your business offers through SEO, your potential online reach can far surpass that of other traditional marketing methods. As SEO is an organic method, unlike PPC, you are not paying for each click to your website so the long-term cost is also far more efficient than that of paid channels.
How long does it take for SEO to work?
SEO is a long-term strategy. While some changes may result in immediate changes to rankings and traffic, others may take months to see the benefit from. We would recommend a minimum SEO strategy of 6 months. However, the best SEO strategies are reviewed on an ongoing basis for optimal results.
Other Digital Marketing Services we offer
As well as SEO, we offer all the digital marketing
services needed to get your business seen including
PPC, Paid Social, CRO, UX, and more. By combining
multiple channels, you can ensure your brand is seen
by the right people, at the perfect time.
Kickstart a conversation
We'd love to understand more around your business needs and challenges. Our promise is to excite your mind and create a collaborative partnership driving your business forward - whilst having fun along the way. We look forward to hearing from you.